Previous Student Apps
---
Void Drifter You're drifting around in a forest and enemies are attacking you; seek all of them out and shoot them down. Tilt the tablet to look left and right; Swipe left/right to switch ammo color; Swipe down on the screen or tap 'switch' to switch worlds...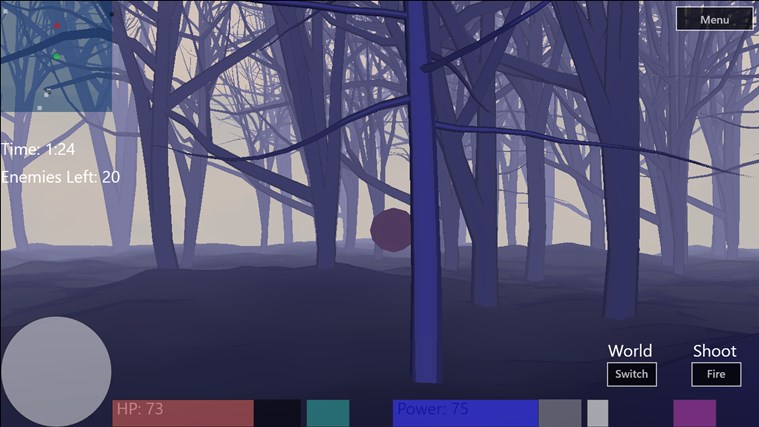 http://apps.microsoft.com/windows/en-us/app/drifting-wanderer/18137319-c16d-48f2-925c-4adf7ec3e44a
---
---
Intergalactic Warfare Intergalactic Warfare is a space game where you have to shoot down as many enemies as possible. There is a twist - your character has been stranded in space for too long. His light power is always running out. The only way to survive this apocalypse is by destroying the enemies and obtain their light source. Just because you can't see them doesn't mean they are not there. So keep shooting!...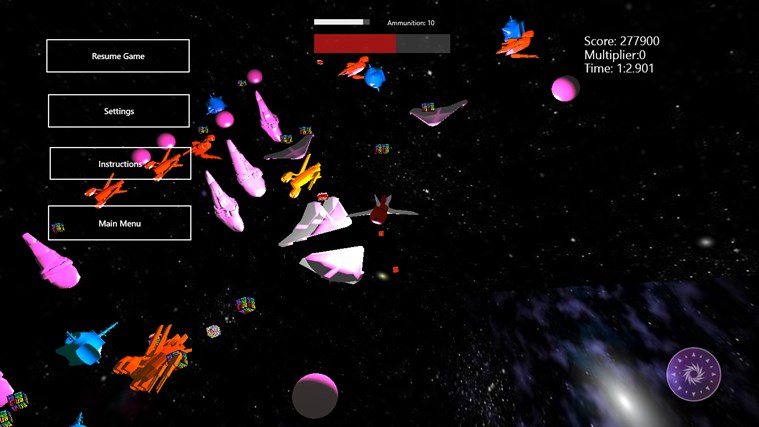 http://apps.microsoft.com/windows/en-us/app/intergalactic-warfare/41435bfd-5aa6-4666-a15e-1393f591500a
---
Monkey Ball Simulator You play as the monkey head Suzanne - based on the successful port of a multi-threaded, real-time physics engine - roll near balls and watch them flock to you, but steer them clear of the vicious enemy teapot flocks!...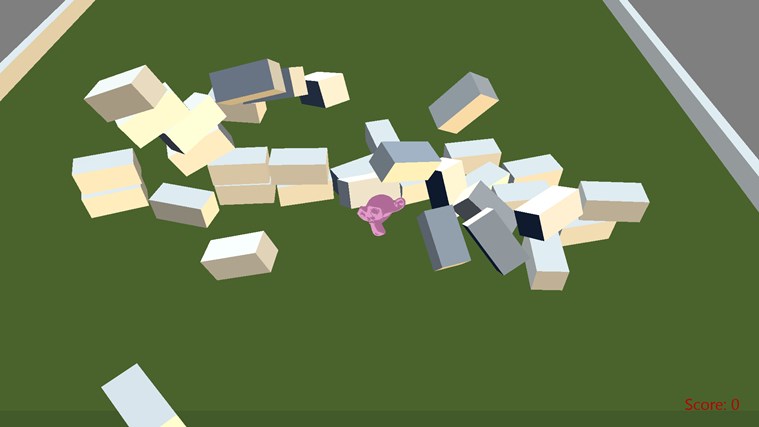 http://apps.microsoft.com/windows/en-au/app/monkey-ball-simulator-2014/d901430f-7c65-468e-836f-d123a6e41e05
---
Breeder is an extremely exciting and addictive game; a whole new experience of the basic rule of nature. One simple rule: eating smaller spheres while avoiding getting eaten by bigger spheres. Challenge yourself and try to get the highest score possible!...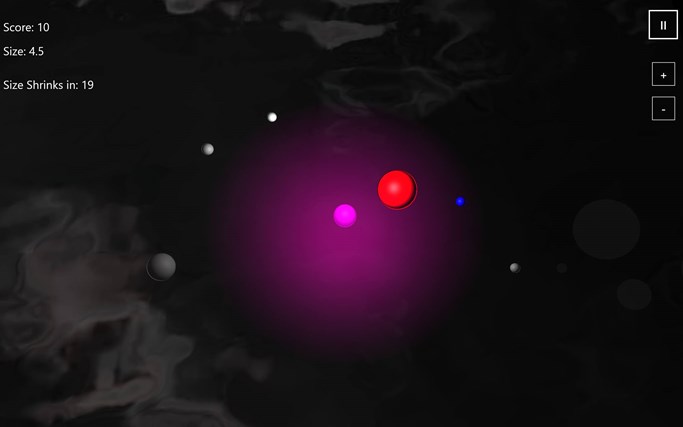 http://apps.microsoft.com/windows/en-us/app/breeder/6b01c123-7295-4b53-9c5f-6e96eb490964
---
Rebound: An endless runner game...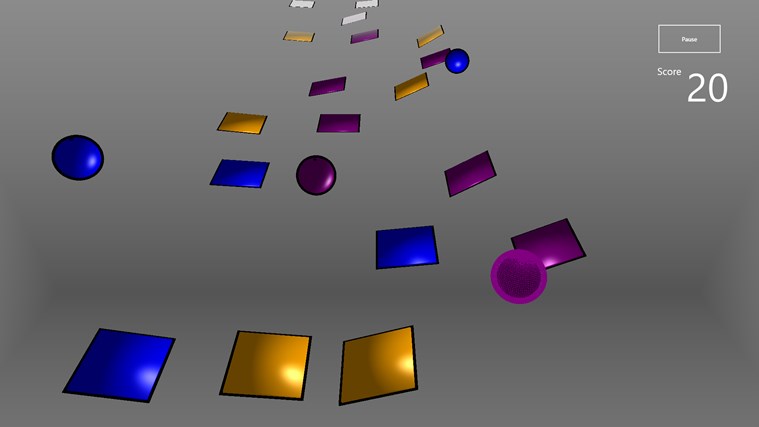 http://apps.microsoft.com/windows/en-us/app/rebound/5bb5f89f-550d-46ea-843b-d7019cc2122b
---
2013 Apps
---
Brace (most downloaded 2013 App): There's always been a good reason to be afraid of the dark; takes you on a thrilling arcade adventure through a dark infested forest with nothing but your trusty slingshot and lamp to keep you company. However, your lamp wont last you long, as every second passes more fuel is spent and the darkness closes in. You'll have to take out the other inhabitants of the forest and steal their light in order to survive. With unique multi touch controls this app is a perfect break from reality, whether its a quick jaunt into the darkness, or hours immersed trying to beat your high score. If your device has gyrometer support the immersion is even greater as you use the device to look around your surroundings, mirroring your movements 1:1...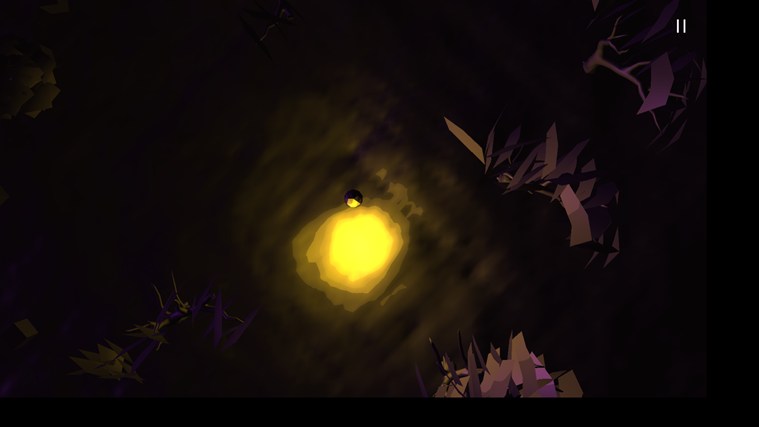 http://apps.microsoft.com/windows/en-us/app/brace/760ebb59-2bf4-4b10-a826-c1e6255fa540
---
In the The Amazing Fishy, you are a renegade fishy and as the power hungry protagonist, must fight your way through hoards of sea creatures to dominate the ocean! Use bubbles and special power-ups to reduce your enemies to dust, or simply consume them...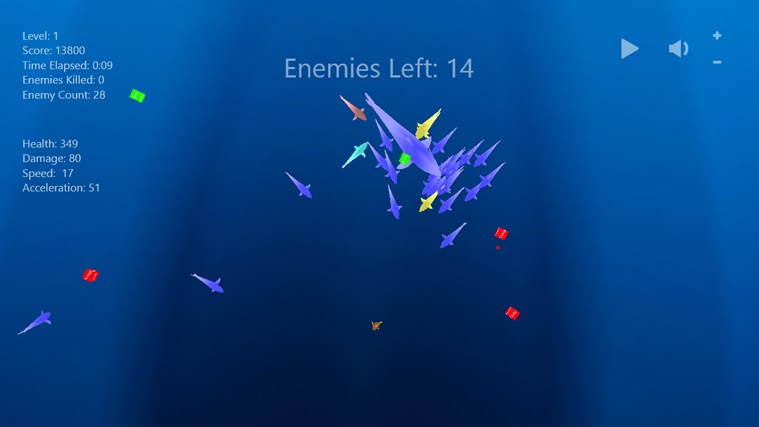 http://apps.microsoft.com/windows/en-us/app/amazing-fishy/5ca35447-f867-42fe-8c5c-cacad4ed08d8
---
Spacestroids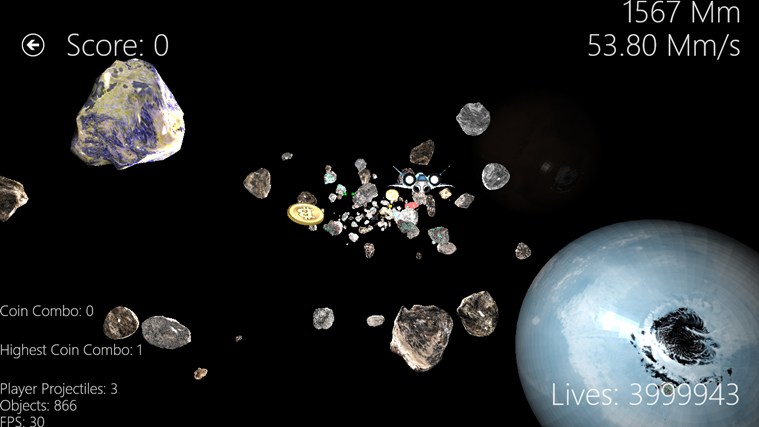 http://apps.microsoft.com/windows/en-ca/app/spacestroids/b2689404-ba71-459f-bb45-cd10164ffe74
---
SpaceControl


http://apps.microsoft.com/windows/en-US/app/spacecontrol/70256b57-e542-436b-8be6-3de8d9879473
---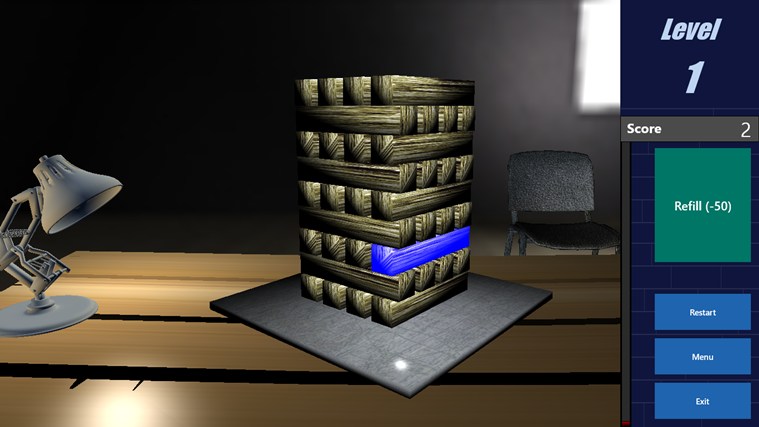 http://apps.microsoft.com/windows/en-us/app/stackoblocks/94ab88ee-0231-444b-92d1-5b912381b168
StackOBlocks