---
Liz Sonenberg
---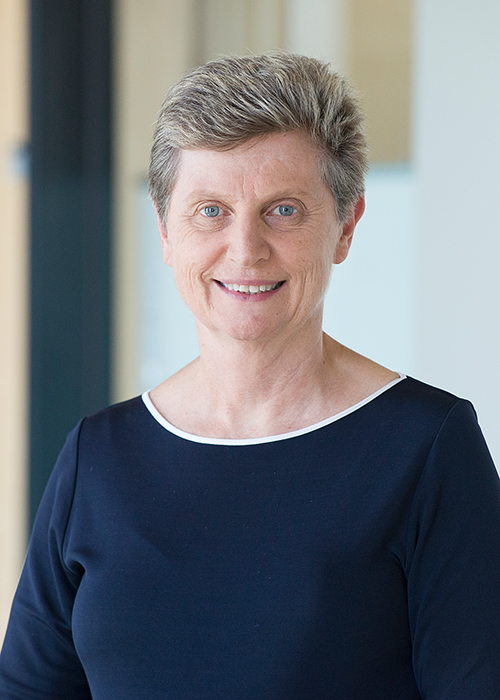 Contact
Postal address:

Professor Liz Sonenberg
Department of Computing and Information Systems
The University of Melbourne
Parkville 3010, Australia

Note: news about the University can be found at http://newsroom.melbourne.edu/; stories of broad interest from the university sector can be found at http://theconversation.edu.au/

Local day/time:

Roles:

My current research and supervision activities are outlined below. For general enquiries re IT programs, including graduate study, see the Melbourne School of Information www.msi.unimelb.edu.au For specific inquiries re PhD study under my supervision, contact me directly.

I also have the part-time role of Pro Vice-Chancellor (Research Collaboration and Infrastructure) in Melbourne Research - with oversight of University policy regarding shared research infrastructure and for ensuring the effective establishment of a portfolio of interdisciplinary research institutes. University-wide activities I take an active interest in, include:

Phone:

Melbourne Research +61 3 9035 8619
Department of Computing and Information Systems + 61 3 8344 1513


Email: l.sonenberg "at" unimelb "dot" edu "dot" au
Physical Location
Maps of the Parkville campus of the University of Melbourne are here and a Google Maps link is here

My PVC (Research Collaboration) office is room 5.08, at 161 Barry Street - the Alan Gilbert Building (Building 104) - take the lift to Level 5 and head to the East end of the floor
My Department of Computing and Information Systems office is room 9.25, Building 168 - take the lift to Level 9 and head to the far end of the building.
There are regular trams to the University from the city along Swanston Street (any north-bound tram) and Elizabeth St (all trams except for 57). Parking may be available in the surrounding streets or in the nearbyUniversity car park (enter via Bouverie or Berkeley Streets) for a fee.

Research interests
My research interests include the design of reasoning machinery for systems that exhibit complex collaborative behaviours. For some years my major research efforts have been in the foundations and applications of systems within the BDI (Belief, Desire, Intention) agent paradigm, with a particular focus on teamwork, but I have also studied various elements of non-monotonic reasoning. I have also explored opportunities for the use of agent technologies to meet the challenges faced by designers and developers of mobile, context aware applications. Industry collaborations have included the Australian Artificial Intelligence Institute, Agent Oriented Software P/L, Clarinox P/L, the Defence Science and Technology Organisation (DSTO), and Neuragenix P/L. I have also been involved with projects receiving support from Hewlett Packard and Microsoft. I have worked with collaborators in Psychology and Education on studies involving human reasoning processes. I am a participant in the Interaction Design Lab and the Agent Lab .
This page of stories and links, maintained by the Association for the Advancement of Artificial Intelligence (AAAI) discusses the type of work that I find interesting.
My particular interests are in:
Multi-agent systems - especially collaboration and teamwork
Automated negotiation and decision support
Context-aware computing and technologies for personalisation
Computational modelling of human problem solving
The integrating theme of my research is the conceptualisation and construction of more adaptive, distributed, and intelligent information systems. Much of the work focuses on agent technology, which views a distributed system in terms of interacting autonomous software entities. Using the agent metaphor can allow system developers to adopt a level of abstraction in design that is useful for modelling complex tasks and environments, and in building software systems that are robust in the face of change and unexpected events. An important aspect of the research is the requirement of the human-machine interface and consequent implications for the development of computational mechanisms to support decision-making in complex settings.
Current and recent projects include:
Foundations of human-agent collaboration: situation-relevant information sharing- Funded 2013-2015 Australian Research Council - with Adrian Pearce Tim Miller and Frank Dignum (Universiteit Utrecht)
Implicit Transmission of Embodied Culture - Funded 2010-2012 Australian Research Council - with Yoshi Kashima, Simon Laham, Nick Haslam, Frank Dignum

Together with colleagues Tim Miller, Michael Kirley and Peter McBurney, I take an interest in Market Based Control, and specifically the CAT market design competition - which is leading to interesting student projects.
Cross-Community Information Systems: Understanding Technology-Practice Fit in Healthcare - Funded 2008-2010 Australian Research Council - with Steve Howard, Rens Scheepers
Dynamic personalisation for assisted navigation of information rich, physical environments - the Kubadji project - Funded 2007-2009 Australian Research Council - with Tim Baldwin and Stephen Bird (CSSE, UoM), Ingrid Zukerman (Monash), Lawrence Cavedon (RMIT and NICTA) and Carolyn Meehan (Melbourne Museum)
Interest based Negotiation: Theory and Practice - Funded 2004-2007 Australian Research Council.
My various community and related activities include:

Recent visitors
Frank Dignum, Utrecht University, December 2014, December 2013, June 2011, December 2009, December 2008, Jan-June 2006
Peter McBurney, University of Liverpool, November 2009
Virginia Dignum, Delft University, December 2014, December 2013, December 2008, Jan-June 2006
Barry Silverman, University of Pennsylvania, Feb-March 2008
Barbara Grosz, Harvard University, March 2007
Ah Hwee Tan, NTU, Singapore 2006

Research students
Important information for prospective research students is here (read this before making contact re possible supervision):
I currently supervise or co-supervise the following students:
Useful resources for research students include:
My past students include:
PhD graduates:
Beth Cardier, PhD, 2013 Unputdownable: how the agencies of compelling story assembly can be modeled using formalisable methods from Knowledge Representation, and in a fictional tale about seduction.- primary supervisor Kevin Brophy (Faculty of Arts)
Jens Pfau, PhD 2013, Towards Computational Models of Cultural Dynamics Based on the Grounding Model of Cultural Transmission, primary supervisor Michael Kirley (CSSE), cosupervisor Yoshi Kashima (Psychological Sciences)
Emma Norling, PhD, 2012, Modelling Human Behaviour with BDI Agents
Karl Grieser, PhD, 2012, Computing Relationships and Relatedness Between Contextually Diverse Entities.- cosupervised with Tim Baldwin (CSSE)
Fabian Bohnert, PhD 2010, Monash University, primary supervisor was Ingrid Zukerman, Monash University, Adaptive User Modelling and Recommendation in Constrained Physical Environments
Yen Ting Kuo, PhD, 2010 Mining Surprising Patterns - cosupervised with Andrew Lonie and Adrian Pearce
Daghan Acay, PhD 2009, Extrospection: Software Agents Reason about the Tools in Their Environment, co-supervised with Gil Tidhar
Fernando Koch, PhD 2009, An Agent-Based Model for the Development of Intelligent Mobile Services Utrecht University, primary supervisors John-Jules Meyer and Frank Dignum
Samin Karim, PhD 2009 Acquiring plans within situated resource-bounded agents: a hybrid BDI-based approach (cosupervised with Philippe Pasquier and Clint Heinze)
Raymond So, PhD 2008, Situation awareness in software agents: Theory and practice
Budhitama Subagdja, PhD 2007, Intentional learning in bounded-rational agents (cosupervised with Iyad Rahwan)
Iyad Rahwan PhD, 2005, On interest-based negotiation
Clinton Heinze, PhD 2003, Modelling Intention Recognition for Intelligent Agent Systems (cosupervised by Leon Sterling)
Anne Rouse, PhD 2002, IT outsourcing revisited
David Kinny, PhD 2001, Fundamentals of Agent Computation Theory: Semantics
David Morley, PhD 1999, Semantics of Actions, Agents, and Environments
Gil Tidhar, PhD 1999 Organisation Oriented Systems: Theory and Practice
Todd Mansell, PhD 1995 (cosupervisor with G Smith, AAII), Planning under Uncertainty
Wilson Wen, PhD 1991, Information Theory and Probabilistic Reasoning
All past students:
Since 2000 I have supervised the theses of a number of visiting masters students from Europe - including Utrecht University, Twente University

Recent publications

Recent presentations
"From Notions to Models and Back Again", Again. Invited presentation at PRIMA 2011
Through the looking glass. In: Perspectives on Metrics-Based Research Evaluation - Two Years On, The University of Queensland,. 16-17 May 2011.
---