Justin Zobel


Professor and Head, Department of Computing and Information Systems, the University of Melbourne
Mail: Department of Computing & Information Systems, University of Melbourne, Parkville 3010, Australia.
Office: Computing & Information Systems, Level 8, Doug McDonell Building.
Phone: +61 3 8344 1500, email: jzobel ...at... unimelb.edu.au, fax: +61 3 9349 4596
Some current activities ...
Research interests ...
Algorithms and data structures
Research methods
A list of my publications may be a better guide.
I'm involved in algorithmic projects in life sciences. Paraphrasing our goals, progress in biomedical research is now highly dependent on advanced computational techniques. Computer Science plays a central role in devising techniques to search and interpret the vast quantities of data that are generated by genome sequencing and other biomedical technologies; to model complex biological systems; and to make effective use of clinical and diagnostic data. Our research in this field draws on our expertise in knowledge discovery, algorithms, and other fields. (To be specific: string matching, compression, search, database algorithms, text processing, parallelisation and distribution, machine learning, ...) Like me, many researchers in this field don't have any formal background in biology or bioinformatics, but nonetheless the results of our research helps to provide important insights into biological systems, as well as into the causes of diseases and their possible treatments.
(Listen to this podcast, episode 122 from UpClose.)
Another area of interest is how to get the greatest impact out of our research, in particular, how to be sure that our results are correct and how to accurately predict the behaviour of an algorithm in a practical setting. What basis should we have for choosing amongst methods? What is the computing equivalent to the 'properties of materials' that are necessary in engineering?
Some of my work is in text search and algorithms, in particular in the biomedical context (see above) and problems in measurement (see above).
Always open to suggestions! And ... new research students welcome. Speaking of which:
PhD students ...
Qingyu Chen, PhD, bioinformatics.
Miji Choi, PhD, bioinformatics.
Mohammad Oloomi, PhD, bioinformatics.
Wan Yu, PhD, bioinformatics.
Graduates ...
Gad Abraham. PhD, "Scalable Approaches for Analysis of Human Genome-Wide Expression and Genetic Variation Data".
Halil Ali. PhD, "Effective Web Crawlers". (Second supervisor.)
Nikolas Askitis. PhD, "Disk-Based Data Structures for Strings".
Dirk Bahle. PhD, "Phrase Querying and Browsing for Large Text Collections". (Second supervisor.)
Yaniv Bernstein. PhD, "Detection and Analysis of Co-Derivatives in Large Text Collections".
Bodo Billerbeck. PhD, "Efficient Query Expansion".
Adam Cannane. PhD, "Compression for Large Collections". (Second supervisor.)
Pauline Chou. PhD, "Efficient Computation and Summarisation of Iceberg Cubes with Bounding". (Second supervisor.)
Daryl D'Souza. PhD, "Query Dispatch and Document Retrieval in Distributed Document Systems". (Second supervisor.)
Jun Jie Foo. PhD, "Effective and efficient Co-derivative Image Detection". (Second supervisor.)
Steven Garcia. PhD, "Access Ordered Indexes". (Second supervisor.)
Steffen Heinz. PhD, "Efficient Index Construction for Text Databases".
Tim Hoad. PhD, "Video Representations for Effective Retrieval from Large Collections".
Marcin Kaszkiel. PhD, "Indexing and Retrieval of Passages in Full-Text Database Systems".
Shanika Kuruppu. PhD, "Compression of Large DNA Databases".
Nick Lester. PhD, "Efficient Index Maintenance for Text Databases".
Brian Lowe. PhD, "A Data Model and Query Language for Structured Document Databases".
Wayne Jenkins. PhD, "Robust Learning Algorithms". (Second supervisor.)
Sara Mukherjee. MAppSci, "Compression Techniques for Numerical Databases".
Corinna Ng. PhD, "Content-Based Retrieval of Speech using Information Retrieval Techniques".
Van Be Hai Nguyen. MAppSci, "A Vietnamese Information Retrieval System". (Second supervisor.)
Andrew Peel. PhD, "String Hashing For Collection-Based Compression".
Michael Persin. MAppSci, "Efficient Implementation of Text Retrieval Techniques".
Stefan Pohl. PhD, "Boolean and Ranked Information Retrieval for Biomedical Systematic Reviewing".
Falk Scholer. PhD, "Query Association for Effective Retrieval". (Second supervisor.)
Jan Schroeder, PhD, bioinformatics.
Milad Shokouhi. PhD, "Distributed Retrieval from Independent Collections".
Ranjan Sinha. PhD, "Efficient Sorting of Large Sets of Strings".
Santha Sumanasakera. PhD, "Indexing High-Dimensional Data in Image Database Systems". (Second supervisor.)
Yohannes Tsegay. PhD, "Compaction and Compression for Efficient Text Retrieval". (Second supervisor.)
Sandra Uitdenbogerd. PhD, "Music Information Retrieval".
Phil Vines. PhD, "Information Retrieval Systems for Large-Alphabet Languages".
William Webber. PhD, "Measurement in Information Retrieval Evaluation".
Hugh Williams. PhD, "Indexing and Retrieval for Genomic Databases".
John Yiannis. PhD, "Fast Database Query Evaluation with Compression".
Ying Zhang. PhD, "Improved Cross-Lingual Retrieval via Vocabulary Discovery and Disambiguation". (Second supervisor.)
Ying Zhao. PhD, "Authorship Attribution in Large Text Collections".
Here are some vaguely useful sites. There is also a page of useful resources, and a guide to running an academic conference.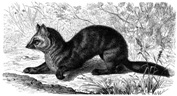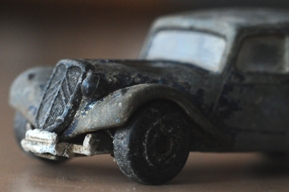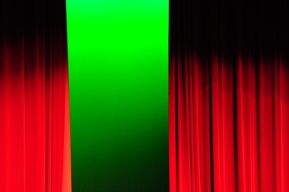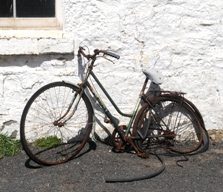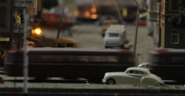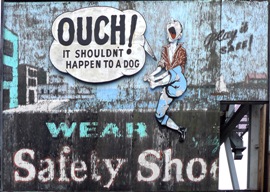 But wait, there's more. On the page still awaiting a funny recursive acronym about photographs. And my webpage of some paintings by Eugen von Kahler (hosted offsite).

Think global, shop local:
This website was created by Justin Zobel. All views expressed herein are personal and do not necessarily reflect those of the School, NICTA, or the University.